But FIRST,

I could not believe my emails

when after I wrote this to "Darrell Daughtery"

(an

INSULT

to all

Daughters

???)

, top thing here: http://theweathercontinues.blogspot.com/2018/05/of-rolling-stones-kenansville-florida.html, he simply FORWARDED my reply WITHOUT EXPLANATION to the

"offending company"

, ENTIRELY confusing them,

and now some emails back-and-forth with BOTH my email addresses copied

-- but I have REFUSED to reply to ANY of them -- HA!!!
Because this little "Turkey Turd"

disguises his real name

and is a TOTAL COWARD

who thought I would grind his ax

FOR HIM, here is his REAL NAME and contact info:
John Dougherty
15856 Fishhawk View Dr.
Lithia, 33547, Florida, US
Mobile Phone: 813-966-
XXXX
Secondary Phone: 813-787-
XXXX



>>>

ONE NEWS ITEM

WORTH REPORTING

TODAY

(partly because I LIKED how

Rex Tillerson

ran the

Boy Scouts USA

)!!!: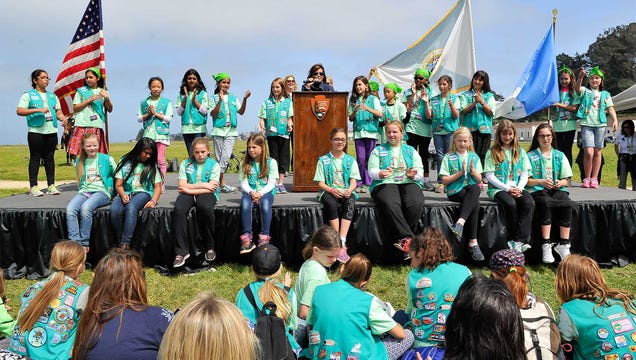 Girls Scouts Announces They'll Never Ever Let Gross Fucking Boys In
NEW YORK—Responding to the Boy Scouts' decision to open up their organization to all genders, the Girl Scouts of America officially announced Thursday that they'll never ever let any gross-ass fucking boys in. "The Girls Scouts remain dedicated to raising the next generation of America's women leaders, and as such,…
>>>
AND THE LETTER:
ECEP II PA -- Accounts Receivable
Atlanta, Georgia 30353-8290
This is regarding your invoice to me dated 4/14/18, my account number 211838-QXBN1 – and is a follow-up to my phone conversation with your young female agent in a phone-room in Dallas, TX on 4/30/18

(

SEE

beginning 1/4 the way down here: http://theweathercontinues.blogspot.com/2018/05/revised-letter-to-mike-pompeo-is-on-way.html).
She, an absolutely DELIGHTFUL young lady who got a kick out of my true stories of my Kenan Family that controls Exxon-Mobil and is Texas's largest employer, and who had put our lifelong employee Rex Tillerson into the State Department, as well as Donald Trump into the Presidency, to DESTROY Democracy in the name of Jesus Christ the Devil's Icon.
Those who follow Jesus's TEACHINGS do NOT work for the Devil – just those who are "Proclaiming Christians" definitely are – and the "blacks" are the WORST – the New Testament CLEARLY STATING that slaves MUST obey their masters, as if the masters were Jesus Christ, himself – HA!!!
Conversion to Christianity was how they got them to stay SLAVES, and then how they kept them IMPOVERISHED after they were "freed". My Kenan Family was arguably the BIGGEST FORCE behind the South Seceding, and today are the biggest supporters of the Ku Klux Klan, Republican Party, and Episcopal Church, USA, whose symbol of Temporal Power is the "Confederate Mace", kept at the University of the South in Sewanee, Tennessee.
Anyway, I am NOT going to pay this bill – but DO intend to force Jonathan Deputy who on false claims committed me to New Hanover Behavioral Health Hospital, the day AFTER I filed Cyberstalking Charges against him for repeatedly claiming and spreading the word that I am a Child Molester, had NEVER worked for playwright Tennessee Williams, and that he might be able to STEAL THE COPYRIGHT to any books I write – just like others had stolen the copyright to my memoir of working for Tennessee – primarily because I can PROVE that my Kenan Family with Christian Churches and others are the biggest Narco-Traffickers in the USA and even beyond.
Colin Powell's Chief Protocol Officer, Col Dottie Newman, had had to get me to Political Exile in Mexico for most of five years as the Republican Party of Georgia, CIA, and my own Kenan Family were planning to murder me, because they had tried and FAILED to commit me five times in one month in 2010.
CLEARLY, North Carolina – whose politics are totally controlled by the wealthy Kenans of the Chapel Hill area – set things up so that ANYONE can commit anyone who tells the Truth -- without seeing a Judge or a Doctor first – unlike Georgia. There is a lot more in my Political Blog, should you care to read any of it: http://theweathercontinues.blogspot.com – including my recent Letters to Mike Pompeo, Andrew McCabe, Jeff Sessions, and even Rex Tillerson.
Anyway, I will pursue my Charge against Mr. Deputy, and then sue him for monetary damages and with a part of that pay you. This could take a little time. So you know, Mr. Deputy's business which he runs out of his residence is http://suncoastvr.com/, which has his physical address, phone number, and email address – as well as his photo, that looks like a MUG SHOT – LOL!!!
But I am CURIOUS about your charges as I don't recall using an "Emergency Room", but rather was told I was in their "Intake Interview Room". The charge for that was $1,062.91, and after Medicare Payment of $131.09 and a mysterious "Sequestration Write Off" of $3.09 – and a MORE MYSTERIOUS "Medicare Non Allowed" of $908.49, I am only billed $34.09.
It APPEARS that anyone with Insurance like Medicare ends up with a NINE-HUNDRED-DOLLAR DISCOUNT, that only POOR UNINSURED PEOPLE are expected to pay. Are the Principals of your company Christians who believe that Jesus forgives them EVERY SIN – especially against Poor People???
Well, you got the great bulk of what you charge insured people already, and perhaps it is easiest to write off the piddling $34.09 that you will have to wait until I get Jon Deputy to pay.