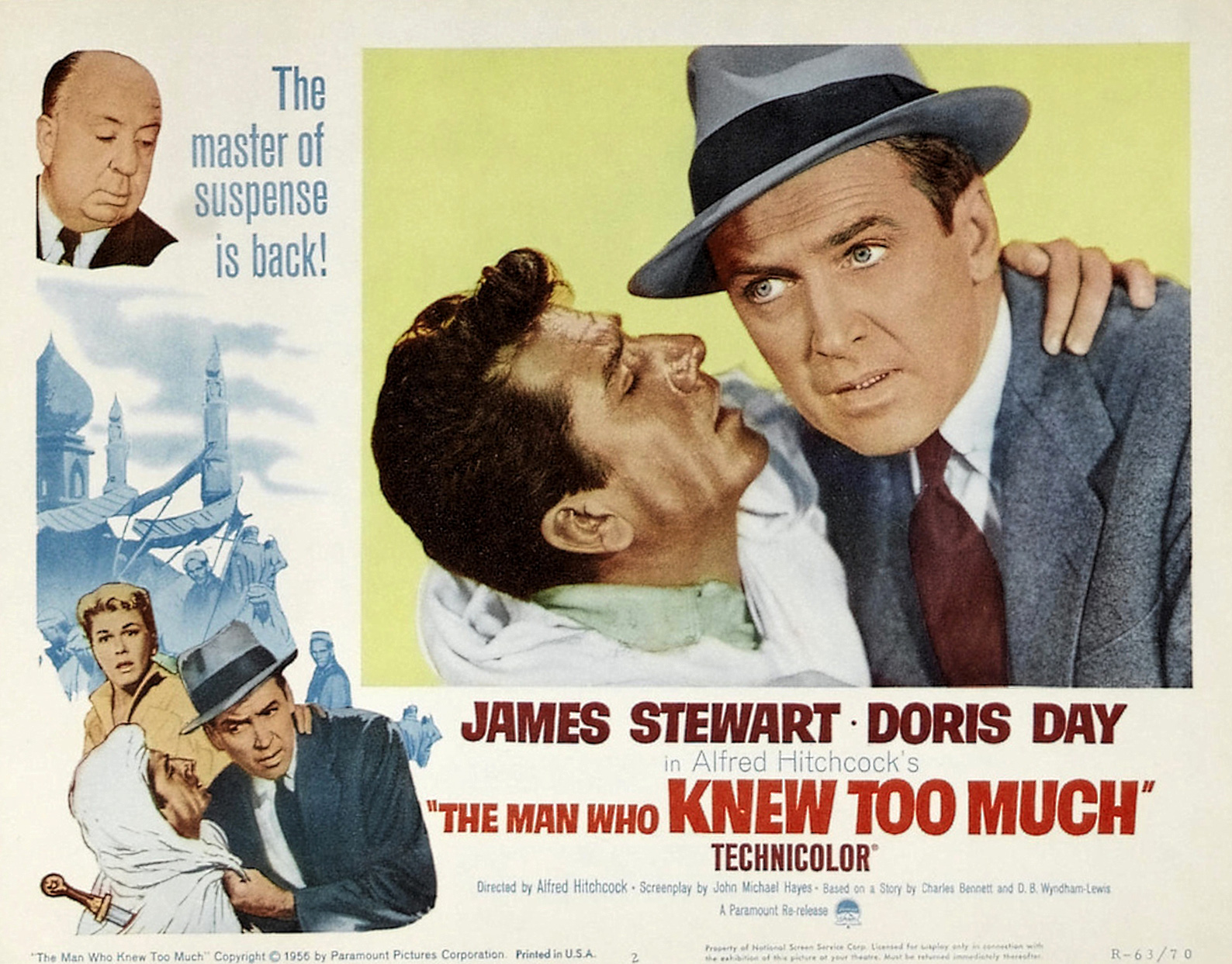 WHO

knew

??? -- Not ME, and not even

Jennifer McCracken

, who thanked me for deciding NOT to file charges against her for violating her own Restraining Order!!!
NOBODY KNEW, except a lawyer I asked with whom I needed to make my complaint -- and also a Sheriff's Deputy I've known since 2011 (and had a CRUSH on back then, but we laugh about that now, he raising a family and all)!!!
And the KICKER was that the lawyer who explained that in North Carolina, a Restraining Order is only in ONE direction, so the Plaintiff can harass, hen-peck, or otherwise abuse the Defendant in person, electronically -- or even getting DONALD TRUMP to buzz their house in a helicopter full of State-Fair-Children, towing a cloth billboard full of shocking expletives!!!
So now, I have the paperwork to file one against Jenny, and I WILL also opt for the "ex parte" option (immediate effect), for reasons that will become clear, although "tit for tat" is ALSO in effect!!!
That said, since she CAN, before being served, contact ME, if she wishes to gift me (place it between my front doors), just enough herbal essence to relax for a night, I PROMISE to "destroy" THAT evidence, TONIGHT!!!
I should ALSO mention that I ran into Tomi Matheson on the street this morning, and she was HAPPY to speak with me for a minute. I told her I planned to have Jenny arrested -- and that I think the Government Investigators will look into Mr. Cutter -- but neither I nor anyone else I've spoken with, have anything but LOVE and respect for all her hard work!!! I even promised that we might all pitch in and help her do some of the cleaning -- should Cutter end up incarcerated, and she and her boyfriend left in charge.
>>>
NOW TO WORKING OUT
WHAT TO COPY INTO
THE FORM
:
#5 (Basically, the actual complaint):
Ms. McCracken first met me the night the Supreme Court approved Marriage Equality, at a celebration in Costello's Piano Bar, where she was drinking alcohol -- but not inebriated. A few days later when I moved onto her floor of the Carolina Apartments, she reminded me of that -- and first gave me the end of a marijuana joint, offering to supply me. She gave me a small Altoids tin, which she said she gives ALL her "friends", and over the course of about three weeks, sold me at least three small amounts of marijuana (for $30.00 each), as well as once gifting me about half that amount. She also told me she had supplied a friend with opiate pills for a three-week period of pain after an accident, offering them and other hard drugs, all of which I declined. This ended about August 1, when Ms. McCracken eavesdropped at my door (before knocking to deliver her last delivery of the drug), while a neighbor was yelling at me via cell phone, that Jennifer marks marijuana up FAR too much.
I purchased that, then, from her, and she said she was "hurt", but would accept if I bought elsewhere. I also have STOPPED smoking or possessing marijuana -- illegal here, but I was used to Mexico, where I have even been sold an ounce in front of Police, no one caring about that plant in that country.
The next thing I knew, she had filed a "Restraining Order" against me, full of FALSE claims, which is now, Continued, pending results of a Post Office investigation into the placement of a note demanding I move OUT, found in my mailbox (but not mailed), at about the same time.
I also know that Jennifer had been in a physcal fight on the Fire Escape outside her window, with another woman -- and Police had had to break down her door to get in to pull them apart. Jenny showed me one or two bite marks she had sustained, and then was in Court, pressing a matter against the other woman, so I know she is NOT afraid of fighting!
She invited me to dinner about July 15th, and asked me via text (still on my phone), to bring wine, but too late to buy some since dinner was ready, I brought iced tea for myself, she offering me one of the several bottles of beer in her refrigerator, and she drinking one of them with dinner. Jennifer has repeatedly claimed she does NOT drink, and I was lying about that. She has also claimed she is diagnosed Bipolar (but not clarifying if medicated or not), and that she is in and out of Alcoholics Anonymous.
And she also has claimed she is "Jack Mormon", meaning she does not subscribe to all tenets -- and they don't care that she is now a Lesbian, although previously married to a man who has died.
But even before ALL of this -- and I only last night got the positive proof this had been Jennifer -- by way of the comments she keeps sending to my blog. Ms. McCracken has used the false identity of "Christine Hitchens", a woman living in Puerto Vallarta, in ways bizarre and far-reaching -- and deeply knowledgeable of events, relationships, and even narco-trafficking in Puerto Vallarta, Mexico -- and of my life there, where I had lived the last three years until the end of this June when Drug Mafia chased me out, trying to kill me twice in one week -- the next week breaking into my car and placing a fake bomb in it, the local Police investigating proved to be part of the problem, so I immediately moved back to the States.
I fear she must be connected to International Narco-Trafficking, and as "Christine", has threatened me several times claiming people would BEAT ME UP!
Although none of my friends seemed to know what happened to the leader of the Puerto Vallarta Writers Group, Colin Hamilton, a retired star of BBC radio and TV, "Ms. Hitchens" was the first person to know he was murdered and his body had to be dug up -- and my reporting of that has enormously increased my blog hits from Mexico as well as England -- people looking to find what happened to this beloved media star, and Mexican Press printing NOTHING, in fear it would harm tourism, there.
Later, she claimed that my personal acquaintance, Del Shores, writer of the play-then-movie, as well as US TV Series "Sordid Lives", whom I met in Puerto Vallarta where he performed his one-man show, had someone who would harm me -- because I plan to take in his show later this month (which I got an invite from him for), in Chapel Hill, NC. I have much circumstantial evidence that Del is in international narco-trafficking, and is CLEARLY a Meth addict. And I HAVE personally confronted Mr. Shores about all of this, he dismissing my claims.
Additionally, Jennifer McCracken -- as "Christine Hitchens" -- and while I still believed she was a woman living in Puerto Vallarta, has DEFENDED my personal acquaintance of Wilmington since 2011, Ryan Lee Burris, whose roommates, then, not only admitted to me they were Drug Dealers and good friends of former Sen. Thom Goolsby (and other local politicians as well), one of them, John Mann, since fled town, perjured himself supporting local lawyer David Nash (who then owned Costello's Piano Bar), when Mr. Nash brought the false charge of "Cyber-Stalking" against him for my blogging about the drug dealing I witnessed in his bar, Judge Hogston CONVICTED ME, but when I got Jennifer Harjo as Public Defender, she pointed out that my behaviors listed in the complaint had NOTHING to do with that charge, and she eventually got all eight false charges and convictions of me in 2011 - 2012 ERASED from my record, making a deal with D.A. Ben David to do that after a YEAR if I stayed out of North Carolina, which was why and when I moved to Puerto Vallarta.
I was also committed to The Oaks mental ward twice during that time, but released all but immediately -- since I was not mentally ill. So I spent a total of seven+ weeks in New Hanover County Jail -- as well as two commitments -- on FALSE charges, and while a month after I was last released from the jail I could find electronic records of my being there, they were all soon erased!
I strongly think Jennifer McCracken should be thoroughly tested by a psychiatrist, as she might even be "criminally psychotic" -- evidence suggesting she actually doesn't know her lies are just that. And I am working with other Law Enforcement to investigate WHY I was falsely charged and convicted so many time in 2011 - 2012, and may even have Attorney General Roy Cooper look into these matters, as they seem beyond the scope of D.A. Ben David to Investigate.
Enough of all this harassment -- so please grant this "Restraining Order". I'm more afraid of Jennifer's friends than of her, but live here rather uneasily.
And then at 5:00 PM, August 17, 2015, I noticed this comment for my blog, sent early this afternoon:
Email to me at AOL address from Jennifer McCracken, disguised as "Christine Hitchens", today, August 17, 4:25 PM:
Christine Hitchens

to

you
show details
Can't you get anything right?
Check your fucking messages asshole.
Christian hating, self flagellating, self-aggrandiizing bastard.
Oops my tourette's again, Fuck.
Anyway toodles for now. Sweet pea.
Later, at 9:05 PM August 17, I found this new comment (actually posted at 9:04 PM) -- trying to lure me into violating the "Restraining Order" with veiled promise of marijuana -- if I do.
Then at 9:16 PM, August 17, another email to my AOL address:
Christine Hitchens

to

you

+ 1 more
show details
I think we are being listened to. Just a hunch. I'll double check.
I'm afraid Jennifer McCracken has had a

complete melt-down

, and will address that briefly in a new posting.
Scott David Kenan
Attorney General Roy Cooper

to the

RESCUE

???
.