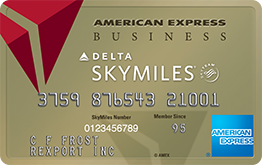 >>>

SUPER SHOCK!!!

In checking for the online records of my difficulties in Dekalb County Courts for the first time in half a year, I learned

JUST TODAY

that

ALL

my court records there

have now been erased

!!! !!! !!!
>>>
EMAIL TO AMERICAN EXPRESS:
Dear Mr. Chenault:
First of all, know that I am not just complaining about the illegal activities of your company five years ago -- but have a win-win solution to offer as well. I am not just the last assistant to playwright Tennessee Williams (who made his one and only commercial for your company, which I remember), but a shirttail scion of the Kenan family of North Carolina, who not only founded UNC Chapel Hill, but inherited Henry Flagler's entire estate, and today with their great Kenan Charitable Trusts, control Exxon-Mobil, Chevron, Bank of America, much of Coca-Cola, and Kenan Advantage Group, now the largest trucking company in the USA, Mexico, and Canada, as well. They support the narco-trafficking Episcopal Church (which I can prove in Court ordered the murder of Tennessee Williams and then the illegal overturning of his codicil so that they stole his estate from Harvard, just like Jackie Kennedy Onassis told us they planned to do, with help of the Republican Party, FBI, and CIA), but they also support the Ku Klux Klan -- and of course the Republican Party.
I am NOT in the line of inheritance, and they are very angry with me, as I am now working not only with Gen. Colin Powell and Gen. Russel Honore, but three Presidents of Mexico, including the current Enrique Pena Nieto, to kick the narco-trafficking US State Department and CIA out of Puerto Vallarta/Mexico first -- meaning this clandestine part of what is necessary State Department and CIA -- and then from the USA.
I cannot imagine that you had or have any knowledge of your bank's crimes against me and our country, but I will be as succinct as I can be. Several banks took illegal actions against me then, including Citi (the first), Wells Fargo, and SunTrust -- SunTrust and AMEX worked together so that SunTrust delayed the crediting of one of my deposits so that my payment to your bank BOUNCED (then more bouncing automatically and repeatedly), and between AMEX and SunTrust I ended up with over $600.00 in bank charges for that transaction of a far smaller payment. Two banks did NOT do anything illegal to me: Bank of America and Chase.
The trouble began when a friend of mine in Atlanta where I lived, Christal Presley, garnered a Sunday-edition front-page article in the Atlanta Journal Constitution on her father's PTSD from Vietnam, but since I knew her father well and he suffered nothing of the sort -- loving to tell his war stories (and they were no longer poor at all, having amassed a small fortune). Christal was also starting a FAKE charity for PTSD-affected vets. I knew about this long before the article was published, so contacted 12 editors, eventually, at the AJC, and their response was to have the writer call me. She eventually admitted that they all knew it was lies, "but was for a good cause". The article ran.
I believe it was that Sunday that I called Christal to confront her, and within twenty minutes I got a robo-call from your company that was illegal by Georgia Law, which does not allow ANY robo-calls by banks on Sunday, and never after 10:00 PM, which it also was. Your bank dropped my credit limit -- which had been approximately $50,000.00 -- to only $243.00 available, rather than the $25,000.00 I had had. At that time in January 2010, I had a perfect credit record going back to 1990 (twenty years), when I had filed a bankruptcy.
Christal was best friends with Sean Hannity and his wife Jill Rhoades Hannity -- and also with my mother, Ruth Anne (Meyer) Kenan and my sister Jane Anne Kenan (both of Raleigh, NC), and my mother was first identified to me as America's literal top NAZI by a couple of Jewish business leaders in Atlanta in 1990, then when I first blogged this in 2010, the Reiner family of Hollywood made me an "Honorary Jew". I was raised with Swastikas on dinner plates and daily beatings.
AMEX sued me in Dekalb County Court for my balance (after my life soon blew up and I could pay nothing), and I was then living in Mexico after five attempts were made to commit me to a mental institution in one month in Dekalb County, Georgia, the county nurse who came out some of those times told me the Republican Party was behind it and they would kill me if I was not committed, but it was Col. Dottie Newman, Gen. Colin Powell's Chief Protocol Officer while he was Secretary of State, who told me the same thing getting me to soon flee, she being a close friend of mine, then.
I was actually convicted in absentia in August 2010, and ordered to pay $25,000.00, but it was BACK-CHANGED in late 2012 to "Dismissed". Interesting in that I just attempted to find my online Court records and now ALL of them have been erased from both 1990 (when I tried to report my parents' setting up narco-trafficking in Atlanta area with John Ehrlichman, Nixon's former aide, Newt Gingrich, and protected by CNN and the AJC as well), and 2010. Suffice it to say, I have possession right now of all court documents signed by Judge Linda Warren Hunter in my physical possession. They are STILL erasing online evidence of their crimes.
Well, the bottom line is that I DID get out of paying you the

$25,000.00

I owed you, so I consider us "even-steven", although I never wanted out of ANY of my debts, and since several producers had read my manuscript of my memoir of working for Tennessee Williams -- including the producers of all the Harry Potter films and the legendary Scott Rudin, I was certain I would soon be able to pay off ALL debt, but, as I said, my life exploded.
I had always liked your card and your company, and I have come to be very loyal to Delta Airlines as well -- hoping I might even make a deal with both companies to partially sponsor my book tour. My memoir was slated to be the featured hard-cover release of 30 spring 2010 releases by Alyson books, but that tanked too! And I am soon going to write the CEO of Delta in appreciation for their help to me in 2010, and will post both these letters on my blog, http://scottkenan.blogspot.com.
I am NOT asking for any compensation, nor threatening you with a lawsuit -- civil or criminal. Really. It's just a good story now. I am asking that you scour out from your company any crooks still hiding in it, and as I am now talking with a much larger publisher who came to ME, and intend to write a one-man show as well and take it on the road (about working for Mr. Williams, primarily), I hope we could still be possible partners in promotion of each other, although that could not be decided until I produce the writing.
But I would like to ask a personal favor of AMEX: I have contacted the Courts Inspector in Cook County Courts, explaining how Daliah Saper, a Fox News talking head and with her own law firm, sued me for Libel on behalf Jamie Sutherland, a Wells Fargo Advisors Exec in Chicago, because I blogged about his bragging of his narco-trafficking for Wells Fargo here in Puerto Vallarta (I removed all that originally, then put it back after Daliah double-crossed me and continued the case -- because Jamie also told me how he'd seen Barack Obama and Rahm Emanuel in his private gay bathhouse in Chicago several times. I am not angry with Jamie -- he was forced to most of this.
They sued me for $50,000.00 damages and nothing else, but I was NEVER legally served and then tried in absentia. I was convicted with no defense, and Jamie was awarded a HALF MILLION DOLLARS (and they knew I had just gotten over being homeless for 1.5 years, and had no money at all), as well as copyright to my Williams memoir (which had nothing to do with any of this), and were even awarded copyright to every blog post I write to the day I die as well as to every email I write on similar subjects. NAZI GAG ORDER!!!
The Courts Inspector said I could easily have this overturned, but must go to Chicago to do it, and then I can counter-sue for a fortune -- which I would only do because these people only feel pain in the wallet and they must be stopped from doing this to others. I plan to give most winnings away, first to charities working to prevent abuse of the mentally ill.
If I had about $10,000.00 (or half that, not allowing for unexpected complications), I could go to Chicago and live there long enough to accomplish this. This is your hint. I don't know how to write it so it is clear I am not trying to blackmail you into it. I will ALWAYS make clear when I tell that story that I explain that it was a few bad actors in the past -- if you assure me you are having an internal investigation. And even if you don't help me, I will do this. If you do help me, I'll feel better about your company and would be less inclined to talk about this, I would assume. I hope I am breaking no laws here, but going forward we could have such a GREAT relationship -- just like American Express and Tennessee Williams always did -- and he made a commercial for you, no???
Thank you for your consideration, and I look forward to your reply. As email addresses for people at AMEX are nearly impossible to find, I am copying this to all I could find reported on the internet for executives -- in the hope that at least one will reach someone who can channel it correctly.
Scott David Kenan
Puerto Vallarta


>>>
EMAIL TO DELTA AIRLINES:
I wish to THANK Delta Airlines for your impeccable service -- but especially for saving my life in 2010, when Col. Dottie Newman -- Colin Powell's Chief Protocol Officer when he was Secretary of State -- told me the Republicans and CIA were going to murder me for what I knew. Your airline repeatedly changed my schedule to keep me out of harm, and once, after bumping me in Puerto Vallarta, had a uniformed Air Force Officer replace the co-pilot, after which I was told there WAS a seat for me, and then boarding the plane, I found it was 1/3 empty -- HA!!!
That officer met me in Baggage Claim in Atlanta, afterward, and we continued in email conversation for a while. His name and many reports of this are in my blog, http://scottkenan.blogspot.com.
I am the last assistant to Tennessee Williams and also shirttail scion to the wealthy Kenans of North Carolina, and today work with Generals Powell and Honore (whom I just had two meetings with in New Orleans this Saturday past), and three Presidents of Mexico, including current, to kick out the narco-trafficking aspects of the CIA and US State Department from Mexico, as well as of the USA.
I just wrote the CEO of American Express over crimes his company committed against me and the USA in 2010 (I had the Delta co-branded card), seeking a win-win solution, that Delta might get in on too, if interested. I am publishing BOTH emails here: http://theweathercontinues.blogspot.mx/2015/04/my-emails-to-heads-of-american-express.html, but will NOT publish any continuing correspondence between me and either company -- unless someone gets truly hostile with me.
Most details are in the letter to American Express and in any case, I have NOTHING but love for Delta!!!
I LOVE telling Delta employees that in the early oughts when Delta was making money hand-over-fist from Priceline, but all airline revenues were tanking -- and the team in place then gave themselves and stockholders bonuses instead of investing in the Airline, I got into a a Snail-Mail War with Vicki Escarra, her letters dictated to Woody Stapler. When she left and headed the Atlanta Convention and Visitors Bureau, I caught her one day at their kiosk in Lenox Mall and in front of a dozen or so people, told her off in no uncertain terms -- calmly, so no one could arrest or commit me -- HA!!!
Anyway, as my circumstances have GREATLY improved, we might want to do some mutual promotion (or perhaps it would be better if I never mention Delta, but I would let YOU decide that).
Shall we have some fun with this???
Scott David Kenan
Puerto Vallarta, Mexico
Tennessee Williams and me at the

1981

Kennedy Center Honors.
.