Moni Basu with Sean Penn
Dear Ms. Basu,
I read your piece on CNN this morning about Jennifer Teege, and was very deeply affected – because my own mother was first identified to me in 1990, as the literal top NAZI in the USA, by two top Jewish businesspeople in Atlanta, when I lived in Stone Mountain (1988 – 2010). When I GOT IT, about 2009, I soon, in 2010, blogged about it, and the Reiner Family of Hollywood made me an "Honorary Jew".
Unlike Ms. Teege, my life's "before and after" coincide with my finally beginning to write the book I knew I would one day – in 2003, twenty-one years after I knew that. My memoir of working for Tennessee Williams can now be read here for free, and includes rave reviews of John Lahr and top Williams scholars as well as of customers – from when it sold on Amazon: http://laterdaysoftennesseewilliams.blogspot.mx/.
My book was signed to be published by Alyson Books in spring of 2010 as their featured hard-cover release (of 30 releases), but I can prove they never intended to publish it, and that it was cancelled with their lawyer calling to give back my rights and declare they would see that I was NEVER published anywhere or for any reason.
John Lahr and I "secretly" exchanged info from before I finished my book through after he finished his Bio on Tennessee Williams, and I finally met him in person last March at the Williams Literary Festival in New Orleans. You could ask him about me.
I did self-publish on Amazon, but Jamie Lee Sutherland, an exec of Wells Fargo in Chicago – whom I knew in Puerto Vallarta later in 2010 – with Daliah Saper of Saper Law, LLC, sued me falsely for LIBEL, and it is easy to prove I was never legally served. They tried me in absentia in Cook County, IL, and convicted me. All this because I had blogged that Jamie bragged of doing $24 Million/month, average, narco-trafficking for Wells Fargo – and had seen both Senator, then, Obama and Rahm Emanuel in his Man's Country private gay baths in Chicago several times (this is no secret outside the USA).
You see, about 1949, my mother, Ruth Anne (Meyer) Kenan, now 93 and of Raleigh who had gotten a special award from Nazi Henry Ford while a senior in high school, had had Dad's male lover shot in the head and Dad given the choice of turning Catholic and marrying Mom so she could hide her swastikas behind the iconic Kenan surname – or go to prison for an ugly homo-murder. The papers in Cincinnati show "Russian Roulette Suicide" – at least according to both my parents.
Currently, I work with Colin Powell's people to bust my near and wealthy Kenan relatives, the latter having founded UNC Chapel Hill as well as inheriting the entire estates of Henry Flagler and Frank Hawkins (said to have put the "Phoenix" in Atlanta), so today control Exxon-Mobil, Bank of America, much of Coca-Cola, and the largest trucker in all of North America www.theKAG.com.
While the William R. Kenan, Jr. Charitable Trust is with other Kenan charities the largest private support of University Education in the world for many decades now, their personal money goes to support the Republican Party and the Episcopal Church – especially Sewanee, who Jackie Kennedy Onassis told Tennessee at a party we attended would murder him with help of the Republican Party, CIA, and FBI to steal his estate from Harvard.
They did, and I can prove it in Court. I have the evidence of all these things and THAT is why I had to live most of 2010 – June 2015 in Mexico, but have now blogged and emailed so much to so many, I am safe and ready to become more aggressive seeking JUSTICE and REFORM.
I do have a major publisher interested in publishing a series of books I will write on my experience – once the politics settles down a little. My political blog having over 3,200 postings going back to 2008 is here: http://scottkenan.blogspot.com, and a mirror to it with wider graphics beginning 1/1/2014 is here: http://theweathercontinues.blogspot.mx.
I hope to hear back from you and that my story sounds interesting too. SOMEONE will break it soon . . .
Scott David Kenan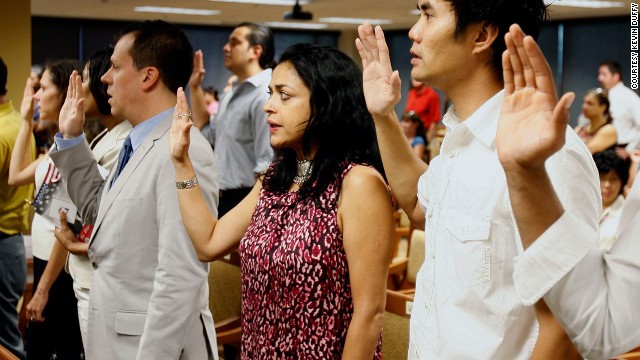 Moni Basu

is a

Naturalized Citizen

of the

United States of America

!!!
.