Alex Guevara's house is

"visually stupid"

(stupid people: I mean the

left side

of it in this photo)

-- and perhaps this is the

ROOT OF ALL EVIL

, people living in

AESTHETICALLY STUPID

dwellings that stupify their brains -- especially if on certain drugs

(and new and shiny is even MORE stupid, than old and falling apart)

.
>>>
LET'S RECAP WHAT ALEX HAS SENT ME
IN THE RECENT PAST
:
Alex, a 25-year-old who studied, among other places, at Cape Fear Community College, two years toward a Criminal Justice degree

(abandoned -- perhaps due to a conviction that would SINK that career)

, then in California:
NCAS PROGRAM | FALL 2014 | NASA
· Attended: August - December 2014
· Coursework on
deep space exploration and
mars
.
>>> Then, back in Wilmington, he got a job at the college (then 23 years of age):
CHEMICAL TECHNOLOGY LAB ASSISTANT | CAPE FEAR COMMUNITY COLLEGE | SEPTEMBER 2014 – MAY 2015
·

Created brand-new online database of 500+ chemicals, standards solutions, poisons, dyes, indicators, health hazards, organics, etc.

housed in the C.F.C.C. Chemical Technology Laboratory
· Handled all chemicals and hazardous materials alone and at own discretion.
· Substances included (as classified by GHS hazard pictograms): Explosives, Flammables, Oxidizers, Gases, Corrosives, Toxic/Acute, Irritants, Carcinogens/Health Hazards, and Environmentally Damaging
>>>

BACK TO CALIFORNIA

:
U.S. DEPARTMENT OF ENERGY AT BERKELEY LAB | INTERN | AUGUST – DECEMBER 2015
· Worked in the Molecular Foundry at Lawrence Berkeley National Laboratory
· Worked under J. Nate Hohman
· Worked in research related to Nano-science,
synthesizing nano-crystals
and
engineering entire project
(Either he's a Child Prodigy -- or a Deluded Idiot.)
>>>

ANOTHER RETURN TO

WILMINGTON

:
CHEMICAL TECHNOLOGY (A.A.S.) | MAY 2015 | CAPE FEAR COMMUNITY COLLEGE
· Laboratory-integrated program focused on chemical process engineering
· Emphasis on industrial hygiene/real-world safety & regulation (OSHA, cGMP, EPA, FDA, etc.)
>>>

NOT COMPLETING THAT, EITHER,

HIS LATEST

:
Recently accepted to East Carolina University to the Bachelor of Science in Industrial Technology - Bioprocess Manufacturing program. Program is primarily online. Seeking employment in place of loans.
FROM THIS WE CAN DEDUCE:
1. Alex Guevara appears to have had multiple run-ins with the Law, including a conviction that prevented him from bothering to finish the Criminal Justice degree.
2. His credit is SHOT, and he's now forced to get an INFERIOR online degree from East Carolina -- a VERY SAD development for someone who sounds like he was a "child prodigy" -- BEFORE the drugs rotted his brain.
>>>

READERS WILL

RECOGNIZE

that his is the

EXACT

pattern of current

New Hanover County Democratic Party 3rd Vice Chair

,

Ryan Lee Burris

-- as well as of his current boyfriend

Wes Taylor

:
Democratic Attorney General of North Carolina (since 2002), Roy Cooper has NEVER met a narco-trafficker he didn't like -- and make MONEY with. Even this year, running against the MUCH HATED NAZI-CHRISTIAN Pat McCrory, Cooper doesn't see drugs as much of a problem.
I still have to vote for him, since McCrory is much worse!!!
In center is Wes Taylor, whose Facebook page no longer brags about his partnership in the DRUG-FRONT BUSINESS, Wilmington Computer Repair, with Ryan Lee Burris, on right.
Ryan and Wes even got a fancy VAN (although they were

NOT

in business long enough to be voted

"#1 Best Computer Repair"

(unless, perhaps on

MARS

).
1. In 2011 and 12, Ryan's boyfriend James Elks (who Ryan said BEAT HIM while they stayed together), was a major narco-trafficker in Wilmington, his cell phone played "Fly Me to the Moon" while it looked for where to forward the call. James and Ryan were BOTH enrolled in two classes at Cape Fear Community College -- which they had done for a while -- just to have a legitimate reason to be in town (they NEVER had to work real JOBS).
2. As documented in this blog, I knew some business neighbors of Wilmington Computer Repair (including the next-door neighbor who moved his business across the river after too much harassment), and HE told me in response to asking if he knew Ryan or Wes, "I do NOT associate with TRASH!!!"
3. International Narco-Trafficker John Mann also lived in Ryan's "Gay House" on 5th near the main river bridge, then:
This photo taken on the back deck of

Ryan's

GAY HOUSE

.
And besides eventually PERJURING himself in Judge Chad Hogston's Court when David Nash FALSELY had me prosecuted for "Cyber-Stalking" in 2011, he ALSO supplied much of Wilmington with ADDERALL (prescription quality Methamphetamine) -- including my good friend Danny Sinatra.
More on how Wilmington City Officials, County Officials, Courts and State Officials COMPLETELY violated my Constitutional Rights in 2011 and 12, and I recently initiated claim through their System -- hoping to keep it all FRIENDLY:
Danny's mother Patricia (of Ontario, California), who runs Sinatra Enterprises and told me HOW she had sold control of Bank of America to my wealthy Kenan relatives, but TODAY, Danny -- an actor in many films and TV shows filmed in Wilmington, and signed to CONTRACT to play his great-uncle, Frank Sinatra, in a Biopic (once he got his drug problem under control), is in a Federal Prison in California, convicted of a Felony related to Meth.
Danny with his wife, Goth Movie Queen Phoebe Dollar with their "Little Dividend", in happier days here in Wilmington.
4. Ryan has ALSO used Cape Fear Equality https://www.facebook.com/capefearequality/ as a DRUG FRONT, never letting me know WHEN or WHERE they meet during the several months I belonged -- until DER FUHRER RYAN kicked me off for asking about the MEETINGS, repeatedly -- LOL!!!
5. In 2011 and again in 2015, Ryan Burris told me he CANNOT smoke marijuana -- because of his FELONY DRUG CONVICTION from before, which he was still on Parole for, and was drug tested all those years. That HAD to be SERIOUS, but was it

DISCLOSED

before Elizabeth Redenbaugh got him elected as the County Democrats' 3rd VICE Chair???
At least the

TITLE

is

appropriate

, no???
And I did not mention it at the TIME, but the MOMENT I added the caption to the photo of the van above, HACKERS disabled my Norton Security, I could NOT enable it, my screen started going BONKERS, and then I forced the power OFF.
After the long process of "semi-re-building Windows 10", I got the following news:
>>>
BREAKING
!!!
BREAKING
!!!
:
University Of North Carolina Is Barred From Enforcing So-Called 'Bathroom Law'
"In short, UNC may not apply HB2's one-size-fits-all approach to what must be a

case-by-case

inquiry," a federal judge said.

MORE: http://www.huffingtonpost.com/entry/north-carolina-bathroom-law-halted_us_57c0b3dfe4b0267344502ce2?section=&
>>>
SO GETTING BACK TO
ALEX GUEVARA
:
As Readers know, he has ALREADY written about how:
1. Spies are all homosexuals and the cause of all Political Problems.
2. "Niggers" start all trouble and all need to be KILLED.
3. He ADMITS that he beat a neighbor (black) so bad with a big brass belt buckle -- that he had to go to the hospital. This has likely NOT passed the "Statute of Limitations" -- but NO ONE prosecutes him for what he ADMITS!!!
4. He has named a Sheriff's Detective and the guy's relatives who are DEEP Drug Mafia and Murderers (giving some actual addresses).
Today, he wrote
(and he reads my blog and seems to have no problem with my reporting all of this -- at all!!!)
>>>

PLEASE SEE

: http://theweathercontinues.blogspot.com/2016/08/for-tuesday-something-or-other-and.html
1. He's laid off the Homos, but not the blacks (whom he prefers to call "slaves"), and how they migrated North and HATED it there, because the Yankees don't know how to treat them like slaves.
2. Jazz was invented by these Northern Slaves, and that the US Congress has ONLY recognized Jazz as America's Form of Music, proves how our Government is TAKEN OVER BY TRAITOROUS SLAVES!!!
3. Alex has identified music producer Rick Rubin at the CENTER of "slaves" and "spies" taking over the entire music industry:
Rubin has also worked with artists such as
Red Hot Chili Peppers
,
Kanye West
,
Johnny Cash
,
The Black Crowes
,
Slayer
,
Jay Z
,
Jake Bugg
,
James Blake
,
Danzig
,
Dixie Chicks
,
Tom Petty and the Heartbreakers
,
Black Sabbath
,
Slipknot
,
Metallica
,
AC/DC
,
Aerosmith
,
Weezer
,
Linkin Park
,
The Cult
,
At The Drive-In
,
Neil Diamond
,
The Avett Brothers
,
Adele
,
Joe Strummer
,
Mick Jagger
,
System of a Down
,
The Mars Volta
,
Rage Against the Machine
,
Melanie C
,
Audioslave
,
Sheryl Crow
,
ZZ Top
,
Jakob Dylan
,
Lana Del Rey
,
Lady Gaga
,
Shakira
,
Ed Sheeran
,
Damien Rice
,
Eminem
, and
Gogol Bordello
. In 2007,
MTV
called him "the most important producer of the last 20 years",
[3]
and the same year Rubin appeared on
Time
's 100 Most Influential People in the World list.
MORE
here: https://en.wikipedia.org/wiki/Rick_Rubin
4.
And Alex claims that
Military Ocean Terminal Sunny Point
(right on the
Cape Fear River
)
is under watch by spies and someone will create a revolt against the government.
"What easier way than to hold hostage
the largest arms port in the world
a
nd
overthrow the government..
keep your eyes peeled for the spies in this town."
He DID, today, name another of his closest friends and allies, Brandon Muirhe
ad,

argile5@yahoo.com,
910 228 7581: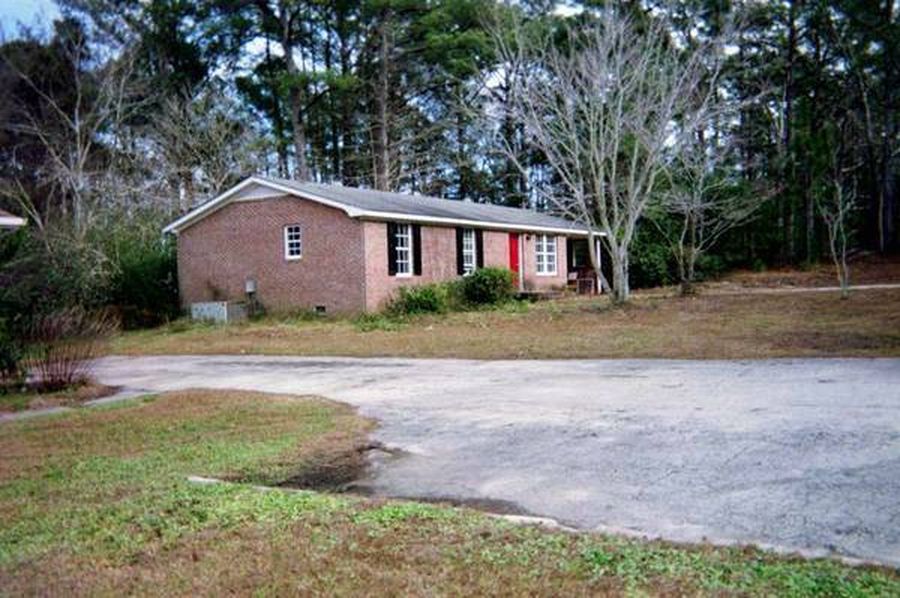 574 Roberts Rd,
Newport, NC 28570.
Scott
.