1. Yesterday, I saw "Virginia Pinganot", who told me her family in El Salvador built and runs BAIN CAPITAL for Mitt Romney as a CRIMINAL ENTERPRISE, walking her two muscular dogs in front of Carolina Apartments -- so I ASSUME Tomi Matheson, the manager, allowed her to move in a day or two before her lease went into effect today. Tomi was that kind to me, and I liked her until Jennifer McCracken stopped selling me marijuana (and offering to sell me harder drugs), then she filed for the Restraining Order, the hate note was found in my mailbox in the apartments, George Cutter filed to EVICT ME, and a few days later two of my tires were slashed, and Anthony Humphrey has TWICE claimed to me that he witnessed Jenny doing that and that she had also bragged to him later that it was true.
I am
NOW
more concerned that "Virginia Pinganot" is
PART
of the narco-trafficking crowd in Carolina Apartments. I left a voicemail for her to call me -- which she has NOT done -- and sent emails to two Jewish Congregations documenting all of this, but THEY have neither blocked my emails of blog postings, nor answered a THING of why she is so intimately involved with the congregation of Temple of Israel. I sent to these two addresses:
templeoffice
templeoffice@temple-of-israel.org, and
BnaiisraelILM@gmail.com
While I am at it, Governor Pat McCrory has sent the same received receipt to me for EVERY emailed blog posting I have sent him for more than a month now, so he CAN be prosecuted by the FEDS for ignoring these matters!!!
Thank you for contacting the Office of Governor Pat McCrory. We are here to serve you, and want to acknowledge receipt of your correspondence. Suggestions and comments will be read and referred to the appropriate staff member. If you submitted a question or request for assistance, we will follow up with you as soon as possible.
Office of the Governor
Pat McCrory
20301 Mail Service Center
1-800-662-7952 (for NC residents only)
2. BIZARRELY, the password to this HP computer, that I established when I first bought it months ago, was FOUR NUMBERS, but after a recent Windows 10 update, several days ago, my password NO LONGER WORKED, but after

TRIAL AND ERROR

,

I found that my password to my

MICROSOFT

account

-- which has TWICE as many characters DOES WORK!!!
The last two days, software on my computer to allow the wifi to work was
REMOVED
(including overnight last night), and I had to plug into Ethernet connection to repair it.
If my password had been changed by Microsoft, I'm sure they would have warned me they planned to do that -- before they did it. I believe it was hackers, or the US Government:
3. BLESSEDLY, I received NO HARASSMENT CALLS last night for the

FIRST TIME

in three days. Before Jennifer McCracken got

ANGRY AT ME

again over these days,

I had not received one of these calls since I was still living in

Carolina Apartments

, but after Jenny got her

"clitoristic hard-on"

for me

-- HA!!!
4. The first thing I noticed this morning, was that Tom of Maintenance, on New Year's Day, had pulled a futon frame out of the remaining apartment here that has been unoccupied. Tom said that someone is moving in today

(since then, a young man named Nick has begun moving in, so I told him my politics -- nut-shelled -- and to

BEWARE OF TOM

of maintenance!!!)

, and he and his helper had to clear all out. He said if I wanted it (light oak frame in perfect condition), that he was leaving it for about three days under the overhang of Neal Duffy's apartment (Neal apparently has paid his rent up -- FINALLY, his homeless bud having moved on as well), and then would put it out for anyone to pick up at the curb.
It would not be useful to me, but I thought I'd let the people below me know about it -- since I, Tom, and landlady Gold Walker all KNOW they have mattresses on the floor to sleep on -- rather than beds, and a futon is BOTH sofa and bed, and is space-efficient!!!
Fifteen minutes later, Tom ordered his sidekick to bust the frame up and then they carried it to the curb.
Tom SAW me on my porch, again, but did NOT ask me if I wanted it before destroying it. TWO of the people living in the apartment below me, "Bird" and "Q" -- as documented in this blog -- are black, and TOM HATES BLACK PEOPLE. He assumes anything stolen is by blacks -- even when he hasn't seen the theft happening, and he claims to be a DEVOUT CHRISTIAN!!!
5. FACEBOOK EXCHANGE

WITH

MICHAEL MOYE

:
TO BE CONTINUED!!!
6. Last night, I was DISGUSTED by the banter between Anderson Cooper-Vanderbilt and Kathy Griffin, so turned it off.
This image is actually from

LAST YEAR

.
I thought I'd walk to the river later to see the fireworks, but it was raining, so I took Patrick Kennedy's book to bed with me and began reading it.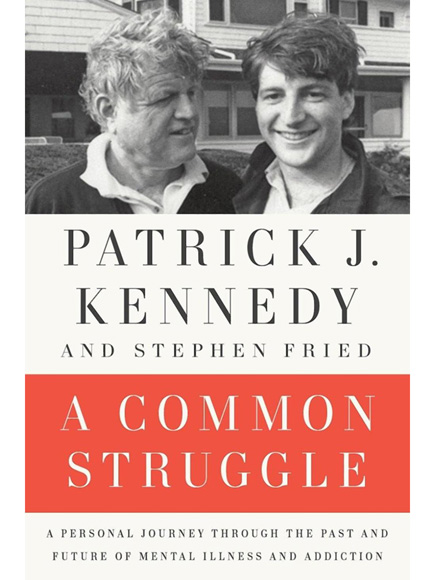 It was IMMEDIATELY tedious to read, but also quite serious and well-intended. Soon, I realized what was missing -- understandable to a priviledged Kennedy, who went to the BEST private dry-out tanks and mental hospitals: NOTHING IS MENTIONED about how so many gay men are involuntarily committed!!!




I checked the index for "homosexual" or "gay", and nothing is listed there as well.


Now I ASSUME Patrick is actually straight, so it might not even occur to him, but when I was originally committed to Ancora State Mental Hospital in 1978, by my parents -- and Chuck Pritchard and Hilary Russell, my founding partners in www.WhalesTaleCapeMay.com -- and I

NEVER

saw a psychiatrist or a Judge

(required then in

New Jersey

to commit anyone)

, before being carted to the hospital by two

Cape May cops

who

ridiculed me as a

FAG

the entire hour's drive to the hospital:

The about 30-year-old admitting tech, male, white, told me when I said I was GAY, that not to worry, 90% of the men admitted were gay as well, and that within a week, I would be released -- that their main purpose was to lock up gay men for a while, if their friends or family were just TOO PISSED OFF at them being gay.
The psychiatrist whom I was to see next, a middle-aged Chinese woman by appearance, heard that, and hollered out of her office --

before even

SEEING ME

-- that I was IN FACT MANIC-DEPRESSIVE (what Bipolar was called back then), and that I might or might NOT be released in a week --

depending on how

COOPERATIVE

I was

.
The following day (we arrived after dinner, so "classification" was closed for the day and I was housed the first night with lifelong sufferers of schizophrenia and such), I was sent to Cape May County Ward, where the guys there -- perhaps impressed by my 6' 11" height -- all told me they couldn't WAIT for me to get yard privileges in a couple of days, SO THEY COULD SUCK MY COCK BEHIND THE BUSHES!!!
THRILLED

by my welcome

, I set about doing the

ONLY

thing available to me -- there being no reading matter in the ward: I stuffed "Pin the Tail on the Donkey" games into plastic sleeves and stapled on header cards.
We would get two-cents credit in the canteen for each one we did, but the guys also

warned me

that you couldn't use the canteen unless there well over a week, so I would NEVER GET PAID and it was

actually

State of New Jersey

sanctioned

SLAVE LABOR OF FAGGOTS!!!
Ironically
, the company I
"worked for"
was
"GAY GEMS"
. -- and after several hours of work
before I got transferred after two nights to
"The Institute"
,
(because we had
GOOD INSURANCE
for
Whale's Tale Cape May
)
, America's
FIRST
mental hospital
founded by
Benjamin Franklin
and then part of the
University of Pennsylvania
--
I NEVER GOT PAID
!!!
I spent another month at

The Institute

(here pictured with a previous name)

, which finally

closed

in 1997, but has been

RESURRECTED

-- to punish those who do

NOT

bow down to

CHRISTIANITY

, to they can be

tortured

by

MODERN

Jesuit Priests

using

NAZI POISONS

!!!
Result of image-googling

"Gay Gems"

-- the company seems now

GONE

!!!
So, I think Patrick J. Kennedy needs go do LOTS MORE RESEARCH -- if he wants to do anything REAL!!!
But I will at least skim his book. We

ALL

know that the Kennedys LOBOTOMIZED Rosemary Kennedy, out of CATHOLIC CONCERN, which is WHY

Tennessee Williams was so

BONDED

to

JFK

and

Jackie Kennedy Onassis

.
JFK and the

"vacant"

Rosemary
Tennessee Williams with his lobotomized

(also for

CHRISTIAN REASONS

)

, sister Rose -- taken the night the three of us went to see the play

BARNUM

in 1982

(also with

Tattiana Schwetzoff

,

ante-deluvian

sister of noted

Russian

ballet star

Igor Schwetzoff

).

Scott
The Kennedy Family

and the

Henry Ford Family

were the

TOP NAZIS in the USA

--

until

JFK's generation

RENOUNCED their

NAZI TIES

.
UNFORTUNATELY

, they never renounced the

CATHOLIC CHURCH

--

just like the black descendants of

SLAVES

do not renounce the

God-Hating

CHRISTIAN RELIGIONS and SCRIPTURES

used to

AUTHORIZE

their enslavement

UNDER GOD

!!!
No

WONDER

America

is

SUCH A MESS

--

no

???
.